Going out for brunch is totally optional. Maybe that's why people enjoy it so much: It's a luxury, plain and simple. The food is always indulgent, cocktails are allowed, and no one at the table has to do the dishes.
We never tire of brunch, which is why we're always on the lookout for more great ones to try. Several new brunch restaurants have opened in metro Detroit, and one of them could be just the cure for your cabin fever.
Here are five of the newest brunch restaurants in metro Detroit to find beautiful Benedicts, the perfect waffle, and perhaps a sunny flute of OJ and champagne.
MEX
If bacon and eggs don't inspire you, try MEX in Bloomfield Township, where bold Mexican flavors turn brunch into a fiesta. Favorite choices include the beautifully composed huevos rancheros, the torta horgato "drowned" sandwich with tomato soup, and the design-your-own MEX iron skillet, which allows you to choose from almost 50 ingredients and sauces. At $11, it's a deliciously good deal. There are cocktails, of course, but be sure to try MEX's rich, ultra-creamy Mexican hot chocolate — worth every calorie it must have. As a shareable starter (or entrée if you're a sweet-tooth), order the crispy golden waffle — lightly dusted with Mexican chocolate, topped with toasted pecans and dulce de leche caramel sauce, and garnished with sliced bananas. Entrées, $10-$14. MEX's brunch menu is more lunch-like than breakfast, but it fits well into the late schedule.
11 a.m.-3 p.m. Saturday-Sunday
6675 Telegraph north of Maple
Coco Fairfield's
For a friendly, small-town diner feel and a bill that won't break your budget, have brunch at little Coco Fairfield's in downtown Berkley. It's open for breakfast and lunch Tuesday through Sunday, but only on Sunday can you order the crab cakes Benedict, in which English muffins are replaced with homemade jumbo-lump crab cakes. Topped with poached eggs and hollandaise and served with hash browns, it's just $10. Other house favorites include cream-cheese-stuffed Franklin French toast topped with apple compote and whipped cream; and savory waffles made from batter laced with spinach, peppers, onions, and Parmesan and topped with two eggs and hollandaise. Besides breakfast dishes, you'll also find plenty of interesting sandwiches, salads, and soups. The café — opened in late August by Nicole and Martin Miller of Huntington Woods — was named for Nicole Miller's first dog and the street she grew up on, her husband says. If you don't get the joke, ask about it when you go. You'll all laugh.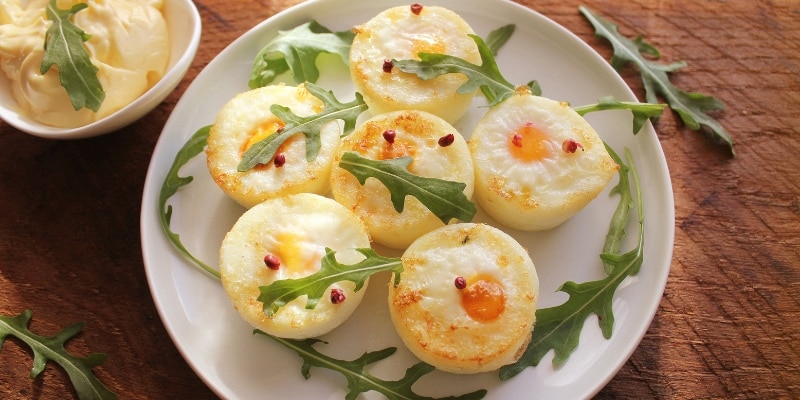 Open 7 a.m.-3 p.m. Tuesday-Sunday; closed Monday
2959 W. Twelve Mile
C.A.Y.A. Smokehouse Grill
The prices are right, the scene is ultra-casual, and chef-owner Jeff Rose's food is fresh and house-made at C.A.Y.A. Smokehouse Grill in Wolverine Lake. Here, you'll find hearty dishes like the Brisket Benny, made with house-smoked brisket, poached eggs, and hollandaise on English muffins; three-egg omelets including a build-your-own option using three of the 15 fillings; and rich brioche French toast made with thick slices of brioche bread pudding. Egg dishes are served with a choice of red-skin potatoes (which you shouldn't miss), grits, or sliced tomatoes, as well as toast, biscuit, or English muffin, and almost every dish on the menu is $7-$9. The big dining room has an urban-industrial look with accents of metal and weathered wood, simple furnishings, and interesting graphic artwork. There's no need to get dressed up; C.A.Y.A. stands for "come as you are."
10 a.m.-3 p.m. Saturday-Sunday; reservations for six or more
1403 S. Commerce Road
Bistro Joe's
The menu is just wild at this casual, distinctive bistro bar perched upstairs on the end of Papa Joe's Gourmet Market in Birmingham. Global influences and unexpected ingredients show up across the board. And speaking of boards, your food might arrive on one; Bistro Joe's loves unusual serving pieces. You'll find crazily diverse choices on the extensive brunch menu, from fresh oysters to Korean steak and eggs with kimchi, Red Velvet pancakes to shredded corned beef tacos, and pulled-pork Praise the Lard skillets to healthful bowls of fresh sliced fruit. There are also traditional fixtures like pastries, eggs-any-style, omelets, and waffles. Occasionally a dish misses — my Korean steak was gristly — but you won't find a brunch anywhere with more interesting options and flavors. There are two dining areas — one overlooking the market floor and the other overlooking Woodward from a glass-enclosed space in front. Most entrées are $10-$15.
10 a.m.-3 p.m. Sunday; reservations recommended
34244 Woodward
Marais
Chef-owner David Gilbert's new high-end French restaurant in Grosse Pointe didn't disappoint when it debuted Sunday brunch earlier this month. The highlight here — besides excellent service, luxurious entrées, and the classically understated dining room — is the three-tiered stand of house-made French pastries that arrives at every table as part of the prix-fixe meal. Pain au chocolat, pain de raisin, both regular and almond croissants, cheesy gougères, and more are served with a trio of lovely spreads. Entrées, accompanied by two sides of your choosing, include lobster crepe Benedict; candied lemon Belgian waffle with huckleberry syrup and Chantilly cream; baked eggs en cocotte; and a 4-ounce filet mignon with crispy grit galette and fried egg. The fixed-price meal, including tea or coffee, is $35 per person.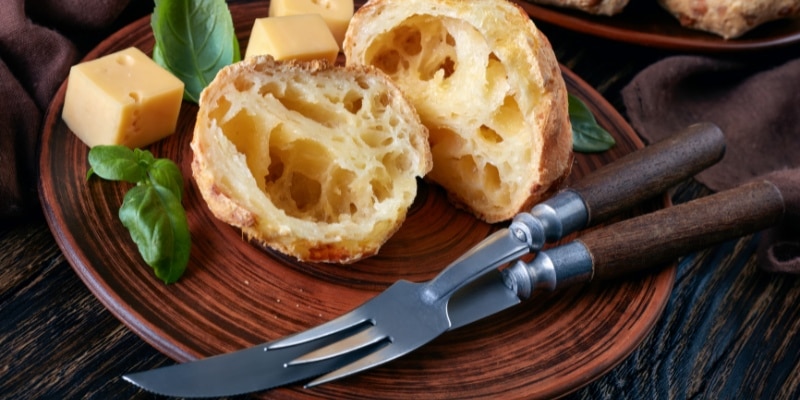 10 a.m.-2 p.m. Sunday
17051 Kercheval at St. Clair