If you seek a Michigan destination that offers exciting events and unique history while allowing you to slow down and enjoy the changing fall colors, Charlevoix may be a perfect spot for you!  Here we share five things not to miss this fall and what makes autumn in Charlevoix (Northern-Lower Michigan) so special.
Attend Festivals and Events
Apple Fest (Oct. 14-16) is one of the most beloved fall harvest celebrations in Northern Michigan, encompassing all of downtown Charlevoix. Area orchards bring 30 varieties of apples and delectable baked goods, while the art and craft show, family fun run, kids activities, and historical boat cruise provide memorable events for the whole family.
Later on, in the season, there is a Holiday Parade and Tree Lighting on Nov. 25. Children of all ages can stop in and make a fun craft and decorate holiday cookies at Charlevoix Circle of Arts. It's sure to be a fun event.
Other events include the Leif Eriksson Day Row and Run (Oct. 1) and the Grand Bridal Expo (Oct. 25).
Discover Extraordinary Fall Colors
Whether you choose to tour the sights by car, boat, motorcycle, plane, bicycle, or even foot, finding beautiful views in the Charlevoix area is simple. Jump in the car and travel the winding roads around Lake Charlevoix to see the fall foliage ablaze with color reflecting against the deep blue waters. Catch a ride on Sunshine Charters or Keweenaw Excursions to see the striking colors along the shores of Lake Charlevoix and Lake Michigan. Travel by foot downtown to do some shopping and dining amongst the beautiful bright yellow locust trees, or hit the trails of one of the 15 local nature preserves.
Experience the Great Outdoors
Recreation is the name of the game year-round in Charlevoix. Savor the moderate temperatures of fall while you get your adrenaline fixed by zip lining, sky diving, or mountain biking. Not an adrenaline junkie? Get out on the water via kayak, canoe, or paddle board and feel the relaxation sink in. You can also hit the links for a round of fall golf and enjoy gorgeous views and great seasonal discounts. Don't forget to enjoy a nice walk along the stunning beaches of Lake Michigan at Michigan Beach, Fisherman's Island State Park, and McSauba Recreational Area.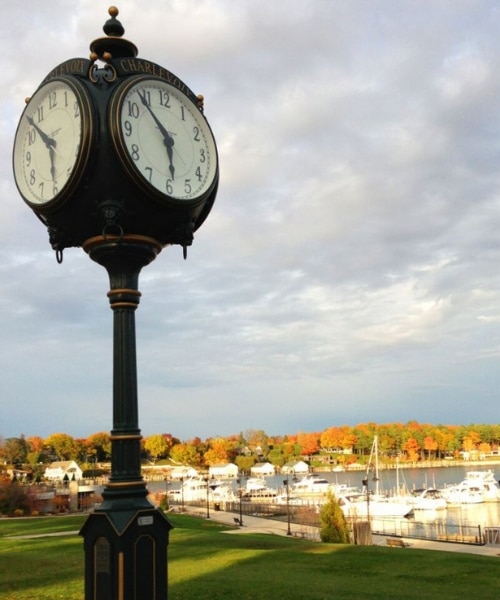 Delight Your Taste Buds
Experience the best in local flavors by visiting one of the many wonderful locally-owned restaurants, pubs, wineries, and breweries in the Charlevoix area. Try the whitefish, a specialty that is caught daily by John Cross Fisheries and served in many of the outstanding restaurants. Make sure to visit the area's orchards and farm markets, and as an added bonus, you can take part in the hayrides, pumpkin patches, and corn mazes!
Learn Fascinating History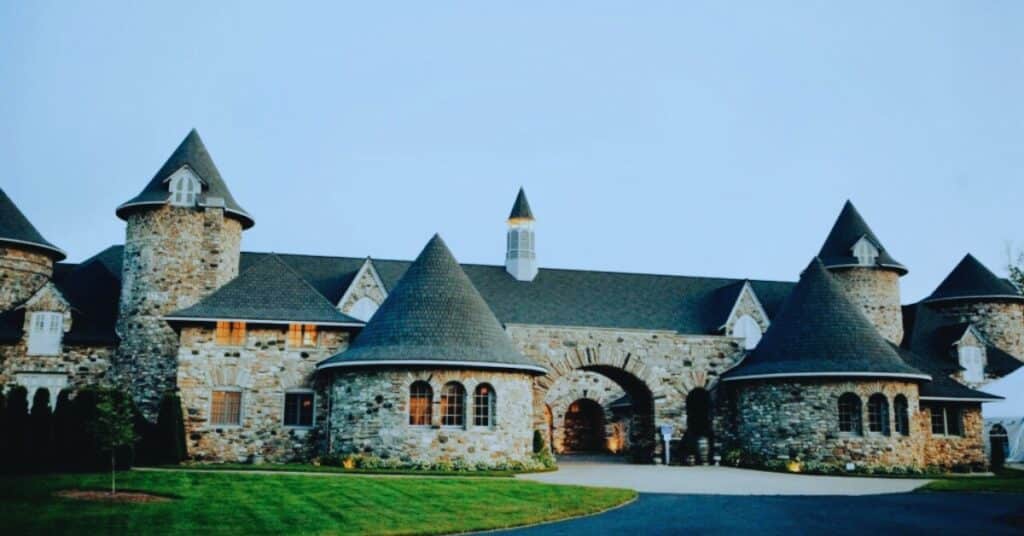 Charlevoix is bursting with history and a lot of museum. Start your quest at the Harsha House Museum, where you will find thousands of historical photos, Victorian antique collections, Ernest Hemingway history, and much more. Visit the famous Mushroom Houses by Earl Young and be transported to another time and place that is full of whimsy and enchantment. Take a tour of majestic Castle Farms to learn about the restoration of the 1918 buildings while enjoying the gorgeous grounds and Michigan's largest model railroad. In addition, don't miss these historical hot spots: South Pier Lighthouse, the Victorian architecture of the Belvedere and Chicago clubs associations, and the Train Depot, which opens periodically as a museum.
What do you plan to check out in Charlevoix this fall?