Autumn is harvest time and as we all know, along with the harvest comes delicious fall desserts. I caught up with a few of the Upper Peninsula's best bakers this month to highlight some of their fall-inspired favorites.
Sour Cream Apple Walnut Pie – Joe's Cakes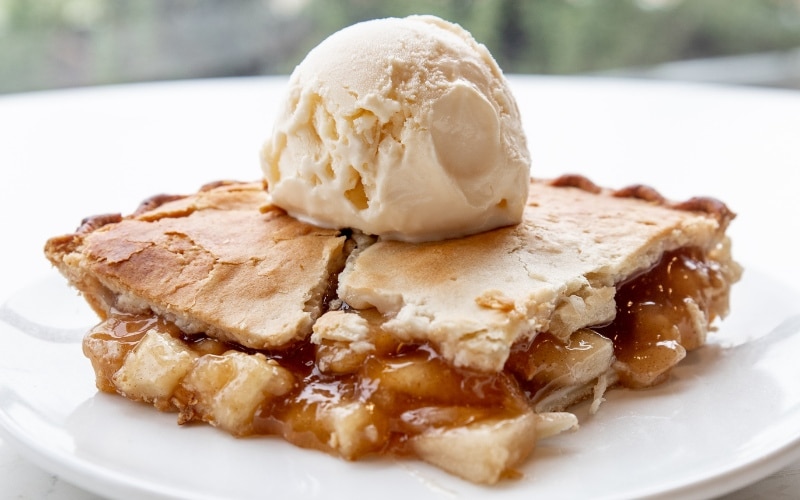 Joe's cakes, within the historic Landmark Inn in Marquette, is a standout Upper Peninsula bakery, and Joe's sour cream apple walnut pie is one of his most popular desserts. When Joe Heck's grandmother immigrated from Cuba, in his words, "she couldn't bake a pie or a cake to save her life." But she found a book in the library with the recipe for this dessert translated into Spanish, and the rest is history.
Joe makes this pie with Michigan apples mixed with sour cream, fresh ground ginger, cinnamon, and nutmeg. The topping is made from house-made molasses, brown sugar, walnut flour, and chunks of walnuts. All of that goes into a traditional pie crust and gets baked "really slow, so the acid comes out of the apples and turns the sour cream into custard. In the end, it's really a spiced apple custard pie," says Joe.
I had a few bites of this one at the Landmark, and it was awesome. I then took the rest home for my wife to try, and it was gone in seconds!
Pumpkin Pie Fudge – Donckers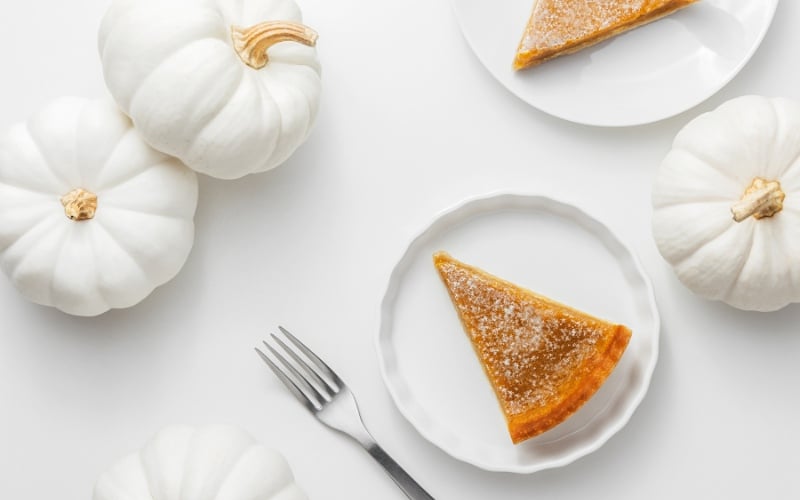 Candy chef Akasha from Donckers in Marquette makes an awesome pumpkin pie fudge. I'd never had pumpkin fudge until I tried it at Donckers, but I can imagine how the candied walnut crust on this dessert improves an already delicious treat.
Donckers also had some crazy good-looking caramel apples on display. They're "candy-coated and caramel drenched honey crisp apples," according to Donckers, and they also happen to be the best-looking caramel apples I've ever seen.
Apple Pie – Upper Crust Deli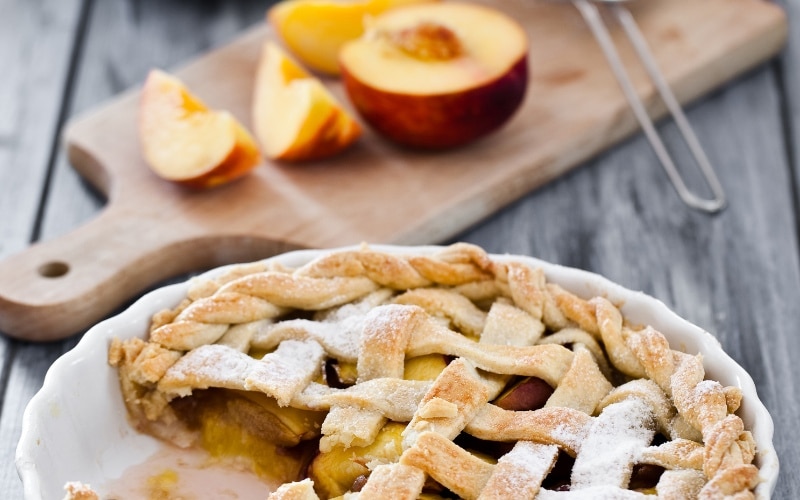 Linda Smith from the Upper Crust Bakery and Deli in Manistique makes a mean apple pie. She says it's a simple apple pie that's just thrown together, but she always uses Idared apples. I say that next to my mom's apple pie, it's one of the best I've had. Linda also makes an amazing chocolate pecan pie, the recipe for which came from her Grandma's church cookbook. I see a theme with the Grandmas here.
Pumpkin Everything! – Midtown Bakery
I didn't get a chance to stop in the Midtown Bakery in Negaunee for "research" this time around, but Marybeth Kurz's desserts are locally famous. Here's what she had to say about her fall desserts:
"We are in full blown Pumpkin mode! We have ten different pumpkin cheesecakes, from plain pumpkin to pumpkin cranberry and almond, or pumpkin and buttered pecan. Our pumpkin spice cookie that has cinnamon chips, poached raisins and spices and rolled in coarse sanding sugar and more cinnamon has been a new big hot seller for us, too. Our Muffins featuring pumpkin are the first to fly off the shelf in the mornings!"
And this is just the tip of the iceberg, folks. There are dozens of great restaurants and bakeries in the Upper Peninsula that serve up delicious fall desserts, so consider this just an introduction!