Great things are said about PizzaPapalis, which has five locations in metro Detroit (seven if you count the combo Rio Wraps locations, where they have a limited menu in combination with wraps). This locally-grown, beloved restaurant, which started in the 80s, has ridden its popularity all the way to a location in Toledo. So I was excited to give it a try. Especially since there's one not too far from my home.
I must admit I never even noticed Pizza Papalis Detroit on my way to Buddy's – right down the block – until I began researching for my Pizza Tour.
After a visit to their website, I was prepared to be faced with Chicago-style pie, which I must admit is not my favorite. In fact, until I met the classic Detroit-style pizza, I never considered myself a thick-crust kinda gal. So with that epiphany in mind, I went to Pizza Papalis (Dearborn location) with an open mind and an empty stomach.
Inside PizzaPapalis Detroit on Michigan Avenue
The interior is clean and sleek with stylish "vintage" posters of Chicago all around – and is too brightly lit for my taste. There's a bar, several TVs with sports being broadcast, and a keno set up if you're into that sort of thing. We ordered a pitcher of beer, and I was very pleased with the frosty mugs that came with it.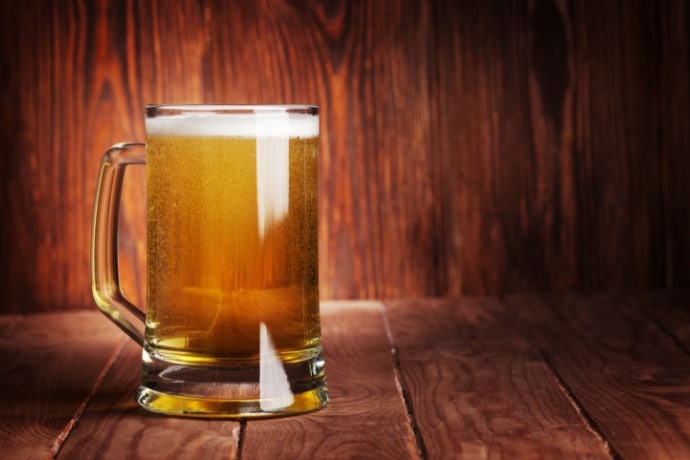 We decided to get both the deep dish and the thin crust. Be warned if you are on a tight schedule, as we were told it would take 25 minutes for the thin and 30 for the deep dish. Maybe it always takes this long for pizza, and they never tell you, and I never notice. But the fact that they pointed it out to me did make me notice and has caused me to be more time-conscious in my visits to other pizza joints (which run closer to 15-20 minutes, if you're interested).
I'm really glad we ordered the thin crust because, honestly, it was the highlight of the meal. The cheese, oh the cheese! — I don't know why, but I have to say that was some superior cheese. It has a sort of buttery, provolone quality. The sauce was good, and the toppings were generous. But that cheese was just really yummy.
Somehow in the deep dish, you just couldn't get the flavor of the cheese, perhaps because it was overpowered by the excess of bread/crust.
In general, I just couldn't love the deep dish as I did its thinner brother. It could be because I ordered blander toppings on the deep dish, and I should have remembered that the deep dish really needs some spicy toppings to complement the bulk of the crust, which I have to mention is rather biscuit-like.
I don't know that this texture really adds anything. It's different. Not terrible. But I wasn't really a fan. As I said, I found the thin-crust pie tastier all around. It had the same quality of crust but just less of it.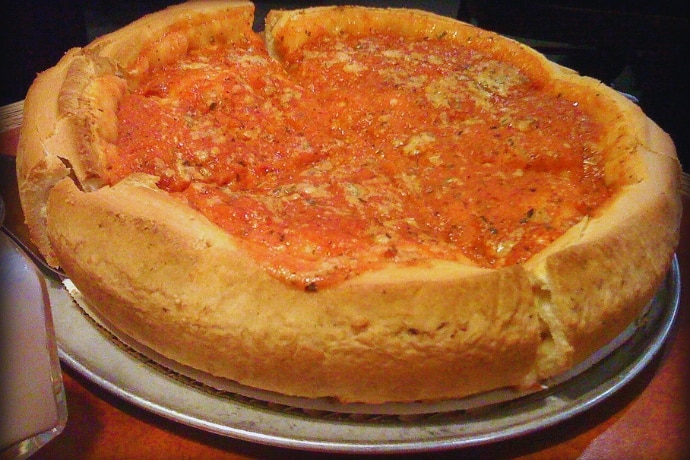 I will say that my dining companion was considerably more impressed with the pizza than I was, so I have to include this point, to be fair. I can't really compare this pizza to Buddy's because it's just altogether a different genre.
If you love Chicago style, this might be the place for you. As for myself, my conclusion for future PizzaPapalis visits is this: skip the dine-in experience. Call in a take-out, thin crust. And if you do dine in, be sure to get a frosty mug of beer to enjoy and have some good company with you while you wait for your pizza.
PizzaPapalis
22022 Michigan Ave.
Dearborn, MI 48124
313-724-7722
Other locations in Troy, Greektown, Southfield, Rivertown, and Toledo