When you first hear the name Las Vegas, you don't normally think of history or museums. However, once you venture from the gaming aspect of the strip, Sin City takes on a new dimension. The city may be best known for its dazzling lights and lively casinos, but beyond the glamour and excitement lies a rich history waiting to be discovered. Las Vegas is home to several historical sites and museums, each offering a glimpse into the past and showcasing the fascinating stories that shaped the area.
When you first hear the city name – Las Vegas, Nevada – you think of wedding chapels, slot machines, and neon everywhere. You don't normally think of history or museums. However, once you venture from the gaming aspect of the strip, Sin City takes on a new dimension.
Casino Legends Hall of Fame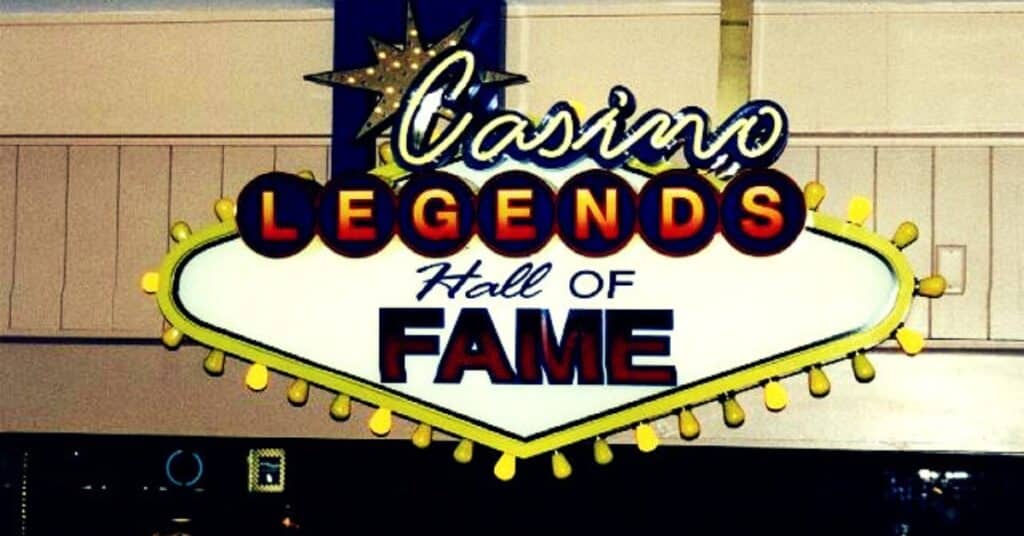 The Casino Legends Hall of Fame Museum has a wonderful collection of gambling memorabilia, including cards, dice, and chips from long-gone hotels. It also has an abundance of photos going all the way back to the original Flamingo, when it was surrounded by only desert. They also have videos and displays which provide a comprehensive look at the history of Vegas. There are over 150,000 items in this collection, and this trip is well worth the modest admission charge.
Hint: look for free coupons in your hotel. Also attached is a large gift shop.
Gambler's Museum and Shop
The Gambler's Museum and Shop in Neonopolis is a smaller version of the Casino Legends Hall of Fame. This smaller museum has approximately 5,000 pieces of memorabilia from the Vegas bygone era. Highlights here include some of the best implosion videos available and some great footage of Bugsy Siegel. See for yourself what the tourists of yesteryear were forking out their money for, and if you must, you can buy the same at the gift shop.
Discovery Children's Museum
The Discovery Children's Museum is designed for curious kids of all ages. This hands-on science museum is a wonderful place to take the kids, who, by now, are complaining that they can't even walk through the hotel. There are tons of interactive exhibits, including one where your child can put himself into a giant soap bubble. Exhibits include a grocery store, a radio station, and an area to play basketball from a wheelchair. On weekend afternoons from 1 to 3pm, free drop-in art classes are offered, and if you want to finish the day off with a story, the city library branch shares the building.
Las Vegas Natural History Museum
The Las Vegas Natural History Museum is directly across the street from the Lied Discovery Children's Museum. This older museum reflects a simpler time when taxidermy was the way we got close to nature. No real bells and whistles here except for maybe the two life-size dinosaurs that roar at each other from time to time. The gift store is highly recommended for anyone with kids.
Old Las Vegas Mormon Fort
The Old Las Vegas Mormon Fort is the oldest non-Native American structure in Southern Nevada. Built in 1855 by Mormon missionaries, this restoration reflects its original appearance, though little of the original remains. The Mormons only stayed two years, but during that time, they formed a relationship with a few of the surrounding Indians. They also discovered lead deposits, which later opened the territory to mining. Once they were gone, it would take another 50 years before any white man lived in Vegas.
Little Church of the West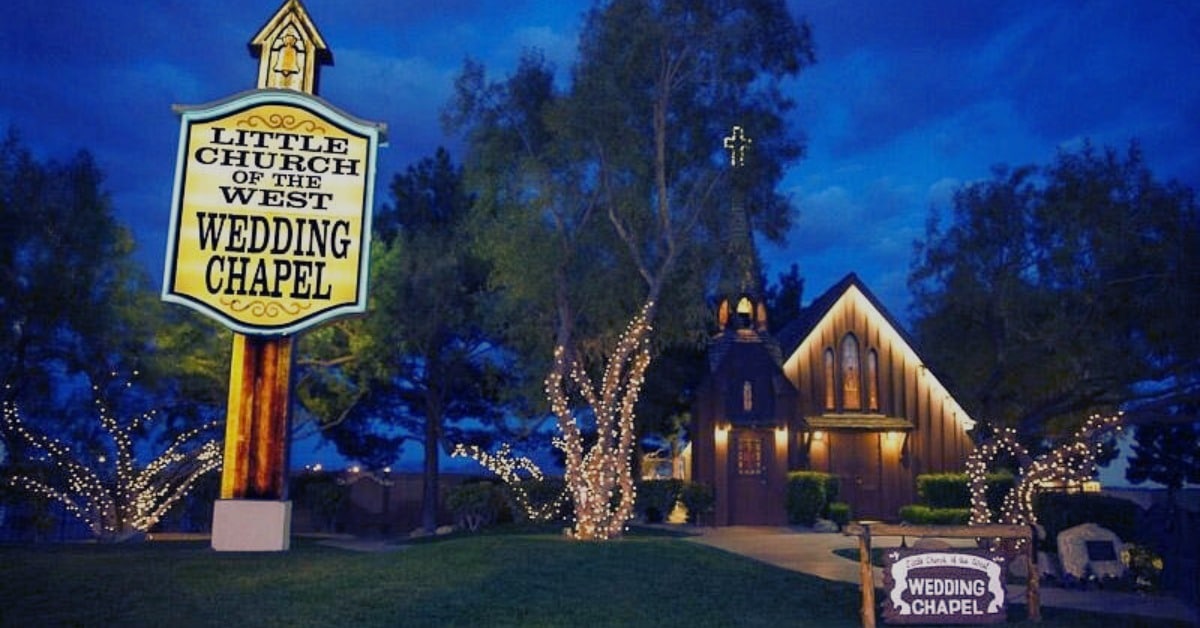 The Little Church of the West is the only wedding chapel in Las Vegas on the National Registry of Historic Places. It is the oldest existing structure on the strip, and its old west design and charm have kept lovers coming there to tie the knot since it was built in 1942. In 1943, Betty Grable and Harry James became the first celebrity couple to wed at the church. Other famous couples followed, including Elvis and Ann Margaret (in the movie Viva Las Vegas) and this author in real life.
Atomic Museum
The National Atomic Testing Museum is a Smithsonian Institution Affiliates Program member. The 8,000-square-foot permanent exhibit area holds exhibits that have been developed over the last 15 years by the NTSHF (Nevada Test Site Historical Foundation) and represents the story of the NTS with multi-media presentations, interactive presentations, and first-person narratives.
AREA 51
AREA 51 is 150 miles N of Las Vegas. Of course, Area 51 is a secret military facility, and you won't get very close. But you'll travel the "E.T. Highway" to get there, a long desolate strip of highway famous for alien sightings for many years. The site was opened in the mid-'50s as a testing area for the U2 spy plane. But its real "fame" comes from the rumors of the site hosting the remains of the aliens that "crashed" at Roswell, New Mexico. While you're out there, you might as well drive to Rachel, Nevada, and check out the Little A'Le'Inn diner and gift shop ("Earthlings Welcome"). Remember, though, that there's nowhere to stay out there, so head back to Vegas at a decent time. Oh, and by the way, rumor has it that the new "area" is Area 58. Ask around, and you'll definitely get a reaction.
Hoover Dam
Hoover Dam and Lake Mead are 30 miles S.E. of Las Vegas. Hoover Dam is visited by 2,000 to 3,000 people daily. The tour is short but does allow you to get up a close-up view of the dam. The machinery is impressive, as is the size of the dam itself. Years ago, there was an unmarked overlook where one could holler and hear a wonderful echo. It's unknown if the higher security measures around the dam have rendered this a thing of memory only. But when you stop, be sure to holler, just to be sure.
Well, there you have it. A different look at things to do in Vegas. They don't involve flashing lights or spinning wheels, but that might just be the point. Suppose you're a history buff or simply looking for a unique and educational experience during your Las Vegas visit. In that case, these historical sites and museums are a must-see.