A quick lunch trip to some lesser-known restaurants in Mexicantown Detroit that includes a stop at Taqueria Lupita's and some post-lunch goodies at the glorious La Gloria Bakery.
My company recently moved to downtown Detroit, and my coworkers and I have been having a great time sampling nearby lunch spots. Detroit's Mexicantown, a very short drive away, has a lot to offer, but I just want to offer a quintessential gastronomical adventure: lunch and dessert in under an hour.
This trek focuses on the most touristy area of Mexicantown – that little three-block section of Bagley between Grand Blvd and I75/I96 as it heads into/out of Canada. Does anyone besides me find it funny that Mexicantown is within view of the Bridge to Canada?
I'd like to point out that all of Southwest Detroit has a wealth of authentic, affordable Central American eateries and that Mexicantown is so much more than the restaurants catering to suburbanites in this little stretch. I chose Lupita's to review here because I feel it's more indicative of what the rest of Southwest Detroit has to offer and probably the best food in this otherwise bending-to-the-masses collection of eateries.
If you'd rather stray off the beaten path, try heading west on Vernor for the spots locals prefer (La Tapatía and Los Altos on Vernor, Los Gallos on Dix, and Pupusería y Restaurante Salvadoreño on Livernois). Keep an eye out for taco trucks!
Taqueria Lupita's
On my first trip to Lupita's about a year ago, my party was the only one dining, but perhaps the word has gotten out – as dozens of Yelp reviews would suggest – because Lupita's is always humming at near-capacity around the lunch hour.
Of course, their lunchtime success could be because of the $3 lunch special, served up in minutes so you can still make it to the bakery and back to work in under an hour! Yes, that is not a misprint: for $2.99, you can get two taco-truck-esque tacos, with a choice between 6 different fillings (Al Pastor pork being my fave), sprinkled with cilantro and onion, and accompanied by a large helping of rice and beans (not refried, to my delight). Absolutely scrumptious as well as being an irresistible bargain. If there's one thing I love more than delicious, authentic ethnic food, it's delicious, authentic, dirt-cheap ethnic food.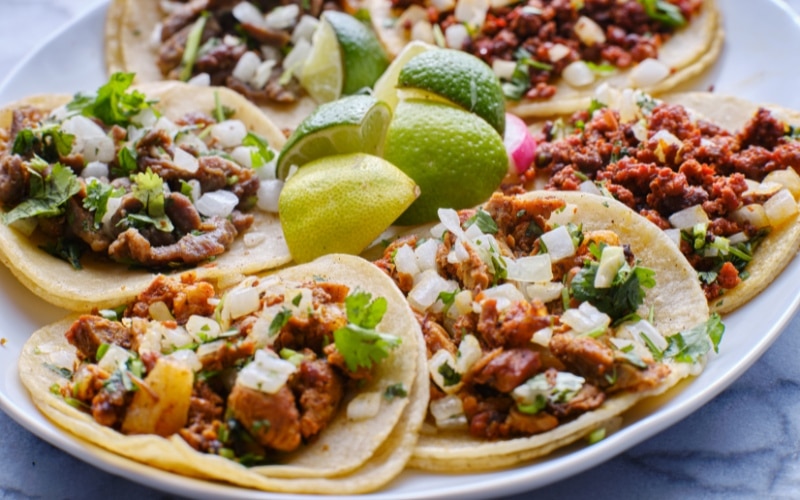 With this nearly perfect lunch, you'll also get a very generous sampling of salsas with your obligatory pre-meal tortilla chips (house-made). Their menu certainly extends beyond tacos – I can vouch for their tamales and enchiladas – but you really can't go wrong with the tacos at lunch.
They also have Jarritos – the Mexican soda pop that comes in a variety of exotic flavors like guava and mango, and Horchata – a milky sweet drink that, in Mexico, is made from rice, vanilla, nuts, and cinnamon.
If you've yet to venture to Detroit's Mexicantown and are looking for a restaurant to sample, Taqueria Lupita's is a great way to break in. Of the restaurants in this touristy stretch, it's one of the more authentic. The only drawback – to my mind – is that there is no beer or wine (which sadly means no sangria).
La Gloria Bakery
The best part about this unpretentious little bakery, within sight of the highway and just a short walk from Lupita's, is gazing upon all the many enticing creations in their old-fashioned wooden pastry cases, all vying for your sweet tooth's attention. Each pastry at La Gloria Bakery is more seductive than the last. Tarts, empanadas, scores of cookies, classic churros, breads, tortillas, and chuckle-inducing concoctions, like brownie rats.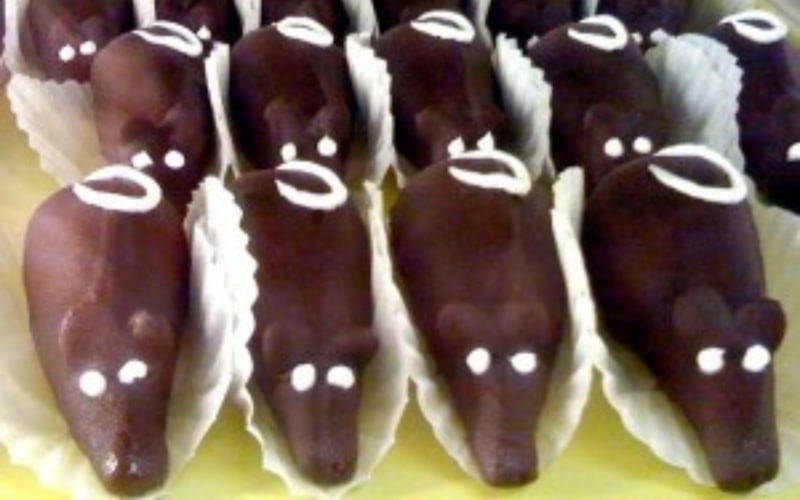 Once again, I can't say enough about the value of La Gloria Bakery. While admittedly, the shortening component of many of the sweet items renders them less flavorful than the baked goods I'm more accustomed to (made with butter), you can't beat a giant cookie for fifty or seventy-five cents, and their churros are indisputably perfect. And though I haven't had them myself, many people swear by the unbeatable quality of their flour tortillas.
There are other impressive bakeries in Detroit's Mexicantown, but none offer the old-school ambiance afforded by La Gloria Bakery's huge wooden pastry cases, brimming with eye-catching goodies. Pick up a churro for a truly authentic treat, the perfect conclusion to your indulgent Mexican food foray.
Mexicantown, also known as Southwest Detroit, is located just west of downtown Detroit, Michigan. The area is bordered by Vernor Highway to the north, I-75 to the east, Livernois Avenue to the west, and the Detroit River to the south. There are many great restaurants, taco trucks, and cultural attractions to explore in this vibrant and diverse neighborhood.
These are just a few of the many great restaurants in Detroit's Mexicantown. You can also explore the area and discover your own hidden gems!